---
---
A HUMAN CENTRED PARTNERSHIP MODEL
Augmented Intelligence is a human centred partnership model of people and Artificial Intelligence (AI), which combines the best of what humans can do with the best of what AI can do, to enhance cognitive performance. In other words, Augmented Intelligence is not about replacing humans with AI, it is about using AI to enhance the capabilities of humans.
---
ENHANCING THE CAPABILITIES OF HUMANS
The goal of AI should simply be to make humans better at what they do, not to replace them. The design approach is therefore to create systems and solutions that use Augmented Intelligence to enhance the capabilities of humans and enable them to, amongst other things, make smarter decisions and deliver higher outputs.

Augmented Intelligence systems are best used by businesses that are faced with the challenge of making complex decisions involving fast-changing customer expectations, stringent security and regulatory requirements, and over-burdened employees and staff.
---
DRIVING POSITIVE ROI AND INCREASING PRODUCTIVITY
Driving a positive Return on Investment (ROI) and increased productivity are amongst all businesses' top goals. According to research conducted by Gartner, it has been estimated that by 2021, AI systems and solutions driven by Augmentation Intelligence will create $2.9 trillion of business value and 6.2 billion hours of worker productivity, globally.
---
MONIVATION AND THE DIGITAL COMPLIANCE OFFICER
Monivation offers an augmented intelligence solution called the Digital Compliance Officer (DCO), which will empower your staff by delivering an enhanced compliance solution that drives faster, more accurate and more cost-effective outcomes.

For further information on the AI DCO solution and how it can enhance your business operations, please contact us for a free consultation and demonstration.
---
Article written by: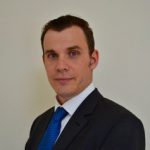 ELLIOTT TURNERBusiness Development Lead
---
---
---
Latest Posts
---