---
Reading time: 2min 20sec
---
---
Monivation, an innovative regulatory compliance technology company, have joined forces with Sybrin, a leading global and multi-industry software provider, on the 1st of February 2021. Their aim is to accelerate business growth in Africa and beyond, and allow Monivation to expand on their delivery of scalable and robust compliance solutions by leveraging off the Sybrin Nitro low-code and payment platforms.
---
The partnership was formed based on a meeting of minds between the Sybrin and Monivation teams, both realising the significant value that can be unlocked through the partnership. Together, they will spearhead change through RegTech innovation and solve the often-complex regulatory compliance challenges that businesses face. The initial ready-for-market solution is a world-class due diligence offering, providing real-time biometric Know Your Customer (KYC) results, verifications, and automated reporting within minutes. This solution forms part of Monivation's wider Digital Compliance Officer® offering.
---
From the initial engagement with Sybrin, our team realised the significant opportunity that a partnership with them represented. Given the extensive experience and coverage provided by both teams, we know that we will be able to make a significant, positive impact in the industries and businesses we work with. Working closely with the Sybrin team gives us an advantage in a fast-moving environment to not only respond quickly to our clients' specific needs, but also react rapidly to new emerging threats and risks our clients will be faced with. Through this partnership, with access to leading technology in the field, we'll be able to scale at speed, and embrace the latest technology and innovation in our fight against financial crimes, whilst helping our clients to safeguard their businesses and respective customers. Working closely with Marius Mare, Karabo Moloko and Chris Botes has helped us all to unlock new revenue opportunities and build relationships with a wider client base. Through the cohesive efforts and ground-breaking results achieved thus far by the two teams, we are confident that we will make big waves in the global regulatory compliance market through our disruptive technology and futuristic approach to compliance.
---
Our partnership with Monivation is one of our key initiatives to not only expand our offerings to the market, but also to play a positive role in our markets with respect to the prevention of financial fraud. Monivation has demonstrated deep subject matter experience, hence our ability as partner to provide both consulting expertise as well as the necessary software solution to enable effective execution of the due diligence process.
---
About Monivation
Monivation provides legal protection and certainty for their clients' due diligence processes through compliance by design. With its Digital Compliance Officer®, Monivation can solve regulatory compliance challenges for clients in a highly efficient, cost-effective and automated manner. Monivation is an award-winning RegTech company dedicated to helping organisations to remain regulatory compliant, manage the cost of compliance, whilst removing the friction their customers may experience when engaging with them. Through innovation and agility, Monivation disrupts the notoriously traditional approach to Governance, Risk, and Compliance (GRC) within the Financial Services Industry (FSI).
www.monivation.co.za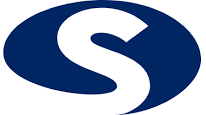 About Sybrin
Sybrin was established in 1991 and has three decades' worth of experience in the provision of bespoke solutions in the payment and information management industries. They have sold more than 600 systems across Africa, Europe and the Middle East with over 250 employees who are dedicated, resourceful, and passionate about their work. Their solutions are currently deployed in 20 countries worldwide and they are actively expanding into new territories, experiencing a consistent growth rate of over 30% year-on-year. Their rapid growth enables them to best serve their growing customer base in and around Africa.
www.sybrin.com
---
Read ITWeb Article >>
---
---
---
Latest Posts
---