---
---
I recently had the privilege of being a participant in the inaugural #UKProsperityGames2019 for Africa, a virtual investment game, held in Cape Town on 5 and 6 August 2019. What a truly incredible experience!
I understand that the Games have been held 16 times so far, and that this was the 1st time for the great continent of Africa.

In short, the Games can be explained as a real-time, simulated investment game where founders of tech start-ups or scale-ups pitch to 'investors' and other entrepreneurs taking part in the virtual funding round. The Games gave "start-ups" from a myriad of industries the opportunity to hone their pitching skills, get over any uncertainty they may have regarding pitching to investors, and get their name out there and just do it. The minimum requirements for all participants were having a minimum viable product, innovation, an entrepreneurial component and a focus on technology for good.

All participants were strategically kept in the dark as far as the "rules of the Game" were concerned – that had to be established through trial and error. And rightly so – the objective was to try and mimic the real-world, which is always full of uncertainty and challenges, with no consistent rule book or guideline being provided to entrepreneurs. The expectation was to go out there and get as many people excited about your business as possible, and in so doing, convince them to invest. That's it, easy right?

The games were run incredibly well, with time being allocated to pitching by entrepreneurs combined with panel discussions and lessons from experienced entrepreneurs and investors. The day gave all attendees the opportunity to learn, polish their pitch, and understand the key drivers for investors and fellow entrepreneurs.

Given that this was my 1st time participating in such an event (and we won, have I mentioned that!?), I wanted to share some insights and lessons learnt from the Games which I believe may be beneficial to other start-ups and entrepreneurs:
---
Confidently know your business – all entrepreneurs know their business, but many fail to be able to confidently explain the problem they solve, why it's important, and how they do it: confidence is key.

Be prepared - when speaking to potential investors, be ready to explain your business in two sentences, or discuss it for an hour. You never know who will be interested in speaking to you or when you'll need to have the conversation.

Structure - something I learnt long time ago is that the art of selling your business comes down to the story you tell. We all know good stories are structured and have a logical flow, so too should your pitch and the story of your business.
---
As a last thought, in the past I was a bit sceptical of the value in participating in events such as the UK Prosperity Games. I can now with complete confidence say that I am a passionate supporter of these events, the contacts I made, the lessons I learnt, and the ability to meet potential real investors and to hone my conversation and pitch skills was invaluable and well worth it. I would encourage any entrepreneur out there looking to up their game to participate in these events.
---
Thanks again to the UK SA Tech Hub for an incredible event!
---
Article written by: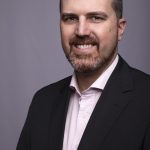 DAVID HARROWSMITHCo-Founder & Chief Executive Officer
---
---
---
Latest Posts
---