---
---
Most were shocked with the news that Pam Golding Properties allegedly played a key role in the facilitation of money laundering to the value of R50 million, through the sale of two luxury properties to the children of former Mozambican president Armando Guebuza.

Real Estate transactions are rarely just between the buyer and seller. Many case studies reveal that criminals use professionals, such as estate agents, lawyers, accountants and bankers, assisting them to access the financial system undetected for regulatory reporting purposes. The Financial Action Task Force refers to such a person as a "professional money launderer" as an individual, organization, or network who knowingly – rather than passively or unwittingly – provides third party money laundering services to the direct earners of illicit proceeds in exchange for a commission, fee, or other type of profit.
---
Money Laundering does not discriminate:
Established in 1976, Pam Golding Properties evolved into a South African "household" brand and has, according to its website "developed into a world-class global organisation comprised of a number of operating companies and estate agents which cover the full spectrum of the real estate market in sub-Saharan Africa and internationally. Inherent in the essence of the brand – underpinned by the company's philosophy and cornerstones of empathy, knowledge, experience and integrity."

Abuse of the Real Estate sector has long been described as one of the oldest known ways through which criminals integrate illicit funds into the legitimate economy by camouflaging the true nature of their source of funds, as well as the identity of the (ultimate) beneficial owner. Real Estate provides a facade of respectability, legitimacy and normality. This applies to both residential and commercial properties as part of a reliable and profitable investment strategy.

Being cognisant that the Pam Golding Property "scandal" is merely based on speculation/allegations at this stage, it should however be noted that irrespective of brand power and legacy, no institution is money-laundering proof.
---
FICA Compliance does not equal security:
As the statutory regulator for all estate agents in South Africa, the Estate Agency Affairs Board (EAAB) is working with the Financial Intelligent Centre (FIC) to combat economic crime and money laundering.

The Financial Intelligence Centre Act 38 of 2001 (FICA) imposes certain obligations on sectors deemed vulnerable to money laundering and terrorist financing, such as the Real Estate sector. In terms of FICA, Estate Agents should, amongst others, perform client identification and verification, regulatory reporting to the FIC, develop and maintain a Risk Management and Compliance Programme, training of employees etc.

In 2019, the FIC issued Real Estate Typologies and Case Studies and confirmed that the Real Estate industry has many attributes that makes it an attractive destination for illicit funds. According to the FIC Annual Report 2018/2019, 10 444 Estate Agents have been registered as Accountable Institutions at the FIC.

During the financial year of 2018/2019 the FIC, has not conducted an inspection at an Estate Agency, but the EAAB conducted 1 (one) inspection/review to ascertain the level of FICA compliance at 1 (one) Estate Agency.

The regulatory reporting statistics of Estate Agencies, in comparison to other Accountable Institutions, are not only very interesting, but also worrying to an extent:
---
| Business Sector: | Cash Threshold & Cash Threshold Aggregation Reporting: | Section 29 Reports (which includes Suspicious & Terror Financing Transactions/Activities): | Terrorist Property Reports: |
| --- | --- | --- | --- |
| Attorneys | 2 504 | 430 | 0 |
| Trust Companies | 616 | 15 | 0 |
| Real Estate | 5 032 | 71 | 306 |
| Authorised users of an exchange | 27 120 | 103 | 0 |
| Unit Trusts | 1 165 | 29 | 0 |
| Banks | 4 460 375 | 175 580 | 2 |
| Mutual Bank | 118 | 70 | 0 |
| Long Term Insurers | 6 574 | 205 | 0 |
| Gambling | 439 022 | 2 064 | 0 |
| Foreign exchange agent | 163 667 | 29 457 | 0 |
| Money lenders against securities | 966 | 8 | 0 |
| Investment Advisor | 11 770 | 2 294 | 0 |
| Issuers of Travellers cheques & money orders | 5 609 | 46 | 0 |
| Postbank | 30 748 | 363 | 0 |
| Ithala Development Finance Corporation | 337 | 1 | 0 |
| Money remitters | 26 725 | 67 245 | 0 |
---
The number of Suspicious Reports submitted to the FIC is extremely low, amongst 10 444 estate agencies. Terrorist Property Reports submitted to the FIC is the highest amongst all Institutions. The FIC noted "…[We] received 308 terrorist property reports (TPRs) in the reporting period. Of these, 306 reports were submitted in error by accountable institutions. The relevant accountable institutions were informed of their mistake."

This begs the question(s): Is FICA a mere "tick-box" exercise? Do Estate Agents really understand and comprehend their anti-money laundering & counter terror financing obligations, as well the consequences of non-compliance?
---
Statistics and Typologies:
A recent International Monetary Fund study concluded that about $3.5-trillion is laundered worldwide each year, and of this it estimated that $5 billion to $8 billion is probably attributable to South Africa. According to research conducted by Transparency International in 2019, at least US$5.5 billion worth of property in the UK has been bought with suspicious wealth. In Germany, around US$30 billion of money with unclear origins entered the real estate market in 2017 alone. In Canada, approx. US$15 billion appears to have entered the real estate market.

Money laundering vulnerabilities in the Real Estate industry can arise in various ways. One example is the concealment of criminal ownership by using nominees and front companies. Other examples of money laundering in the property sector include the financing of property through bonds, and the purchase of income-generating property that allows a criminal entrepreneur to commingle legitimate rental income with criminal revenue. Also, flipping property to "take advantage of the sizeable underground, cash-based home renovation industry," and under-invoicing on purchase prices are other ways persons may launder money in the property sector.

The most common technique used to facilitate money laundering in the Real Estate industry is to register a property and/or a bond in the name of nominees, such as relatives, friends, business associates, lawyers, and shell or registered companies. This is then used to obscure the criminal ownership and source of financing for the property. While it is not unusual for a purchaser to register property in the name of a family member or a company, criminal entrepreneurs appear to have taken advantage of this practice to achieve a primary objective of laundering money through hiding ownership of assets derived from illegal activity.
---
The Last Word:
We are waiting in anticipation to see how the authorities will deal with the Pam Golding Properties money laundering investigation, the resultant consequences and the renewed focus the Real Estate industry will receive from regulatory bodies going forward.

Whilst the Real Estate industry is attracting a lot of attention from not only perpetrators, but also from regulatory bodies, we're hopeful that South Africa will soon follow in the footsteps of the UK Regulators to consider and regulate other industries such as art galleries etc. which are equally exposed to money laundering risk.
---
Article written by: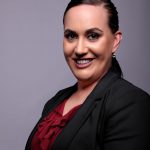 ILZE CALITZCo-Founder & Chief Legal & Compliance Officer
---
---
---
Latest Posts
---